J.P. Sauer & Sohn; the German Giant established since 1884.
SAUER is specialized in Compressed Air & Gas up to 500 Bar
A wide range of Air & Water Cooled reciprocating compressors to cover the pressure range from 10 Bar to 500 Bar with Air delivery up to 12000 Lit/Min complemented with a range of Air treatment & Storage equipment to guarantee turnkey supply to our valued customers.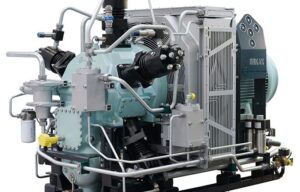 SAUER products are well known in four main fields for compressed air & gas: Military, Shipping, Industry, Oil & Gas
Influenced by continuous research and development, Sauer quality stands for established technology, sound functional design and superior finished product.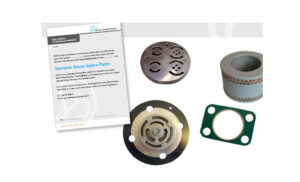 The variants and possible applications for SAUER machines are unlimited. In industry, Sauer piston compressors of up to 500 bar have proven themselves in control processes and industrial production facilities requiring high-pressure air and gases.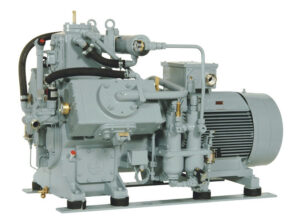 Besides SAUER & SOHN MASCHINENBAU GmbH in Kiel, Germany, the SAUER group includes 11 other sister companies all around the world. 0ne of the elegant members of SAUER group is the market leading manufacturer of Oil Free Gas tight piton compressors "HAUG Sauer Kompressoren AG" located in St. Gallen Switzerland. HAUG has a unique range of Oil Free compressors up to 100 bar for SF6, CO2, N2, HE, H2, CH4 Gases.